A Life in Stop Motion: A Journey From Benefits to Award-Winning Young Filmmaker
December 7, 2014Huffington Post
By Jennifer Walker—Anglo-Hungarian Ex-Physicist, Writer and Compulsive Traveler
A tale of existential questioning captured in the medium of stop motion, Hendrikus De Vaan's short 4-minute film "Disappear", single-handedly made while on benefit checks, has received acclaim at film festivals the world over. From Danny Boyle to Booker-Prize winning author DBC Pierre, 25-year-old De Vaan's labor of love has sparked attention in the art world, pushing the young filmmaker into the limelight.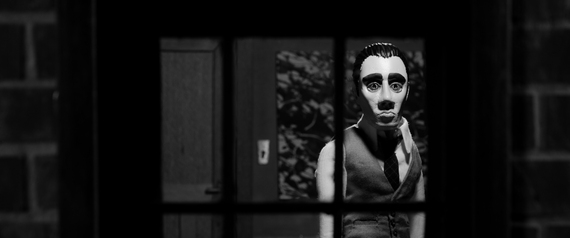 Being passionate about films all his life, Hendrikus, known to most as "Harrie", spent most of his childhood with a camera in hand. Growing up on dairy farms in New Zealand and being a high school drop out at the age of 16, life was never quite normal for Harrie, who worked a series of minimum wage jobs before studying make-up and special effects artistry before taking a 3-month course in Applied Film and Television Production at the New Zealand Film Academy, as well as studying at New Zealand Film and Television School…
What Our Members Are Saying
Thank you very much brother Tim Young! I'm very happy and proud to belong to this great and beautiful family. God bless you all!
Silvana López
Waitress
The website is really great Tim! My parents are also amazed by the site!
Wichard Lüdje
Entrepreneur
Tim I am humbled God bless u for all your support may God continue to expand YSOP territories and reach more and more people in the whole world. My prayer is always with u all.
Gladys Gilah Njeri Njoroje
Volunteer Worker
The site is Awesome! Very elaborate and bright! Thank you, Tim, for bringing us all together!
Maxim Tarasov
DJ/Producer
I'm glad to be a part of YSOP family! Tim, you have done a great job, my friend!
Shakram Jimmi Mukumov
Martial Arts Coach
Tim, we thank you for your friendship, your wisdom, your assistance, your support, your mentorship, and so much more.  We wish you the BEST in this next year and in your future endeavors.
Tisa Holley
Educator
It's a great feeling to know that your art is appreciated and valued in society. Just hope I can keep this momentum going in the future. Thank you cousin Tim!!!!!!
Latisha Brown
Artist
This is more than just a group this is family. It's wonderful to interact with people from different cultures to share in our dreams and aspirations. The friendships created will last a long time. I love being part of YSOP International.
Kristar Cyrus
News Broadcaster
Hello Dear Timmy! WOW! Thank you a lot that you didn't forget about my artwork. I am so surprised and wanna see it immediately. I am so happy to take a part in your creation! Great work!
Arina Khandamian
Fashion Designer
I personally recommend YSOP… So much professionalism! My brother and friend Tim Young is in the front… That man has been with me in moments that my life wasn't that great… So you have my personal support too… YSOP is a great worldwide family… A Music family.
Diego Piccardo
Musician