A Life in Stop Motion: A Journey From Benefits to Award-Winning Young Filmmaker
December 7, 2014Huffington Post
By Jennifer Walker—Anglo-Hungarian Ex-Physicist, Writer and Compulsive Traveler
A tale of existential questioning captured in the medium of stop motion, Hendrikus De Vaan's short 4-minute film "Disappear", single-handedly made while on benefit checks, has received acclaim at film festivals the world over. From Danny Boyle to Booker-Prize winning author DBC Pierre, 25-year-old De Vaan's labor of love has sparked attention in the art world, pushing the young filmmaker into the limelight.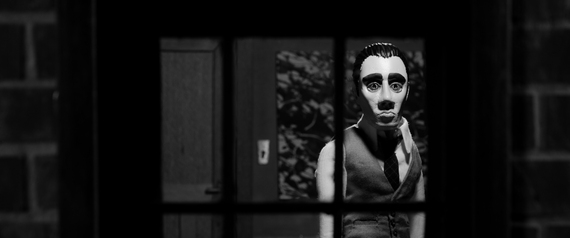 Being passionate about films all his life, Hendrikus, known to most as "Harrie", spent most of his childhood with a camera in hand. Growing up on dairy farms in New Zealand and being a high school drop out at the age of 16, life was never quite normal for Harrie, who worked a series of minimum wage jobs before studying make-up and special effects artistry before taking a 3-month course in Applied Film and Television Production at the New Zealand Film Academy, as well as studying at New Zealand Film and Television School…
What Our Members Are Saying
I look forward to what the future has for those connected to YSOP! Thank you to the visionary and founder Timothy Young.
Cathy Zarti
Government Worker
Hello Dear Timmy! WOW! Thank you a lot that you didn't forget about my artwork. I am so surprised and wanna see it immediately. I am so happy to take a part in your creation! Great work!
Arina Khandamian
Fashion Designer
I'm very glad to see us on your site. Thank you very much!
Anton Lavrenkov
Dancer
YSOP Indonesian Member always supporting with your dreams, passions, and anything else as our Indonesian leader who always give motivation and support to us.
Kinanti Nina
Singer
Thanks Tim! It's honor to be mentored by a person like you!
Jānis Butevics
Entrepreneur
Thank you Tim! Appreciate you giving us a chance and to prove you have made the right choice of choosing us to be your sponsored members!
Pauls Pujats
Athlete/Entrepreneur
Big thanks to YSOP International that let me to be a part of YSOP. Tim Young is the best-good big leader for me.
Dominicus Savio Harpin
Entrepreneur
I personally recommend YSOP… So much professionalism! My brother and friend Tim Young is in the front… That man has been with me in moments that my life wasn't that great… So you have my personal support too… YSOP is a great worldwide family… A Music family.
Diego Piccardo
Musician
Being able to see the people and the organization grow is the best feeling ever. Seeing people coming together as a family to support other members to succeed is impressive.
Gabriel Ionescu
Police Officer
This is more than just a group this is family. It's wonderful to interact with people from different cultures to share in our dreams and aspirations. The friendships created will last a long time. I love being part of YSOP International.
Kristar Cyrus
News Broadcaster